Yamaha grand pianos have earned a global reputation as instruments of outstanding quality and value.
Renowned for their eloquent expressive range, and for their reliable performance over time, they play an important role in the performing arts and music education. They are consistently among the pianos most highly recommended by piano tuner/technicians and a leading choice of pianists at all levels, all over the world.
G Series
GB1K Yamaha Grand Pianos
(5'0")
This expressive and uncommonly affordable instrument is better than ever, thanks to an advanced scale design, Yamaha balanced action, and substantial refinements in material and production. Incorporating the exceptional design concept of Yamaha's C series, the GB1K produces a broad dynamic range with superb sound, and all at a price that is suitable for smaller budgets.
(Available Finishes: Polished Ebony, Polished Mahogany, Polished White, Polished Walnut, Georgian, and French Provincial)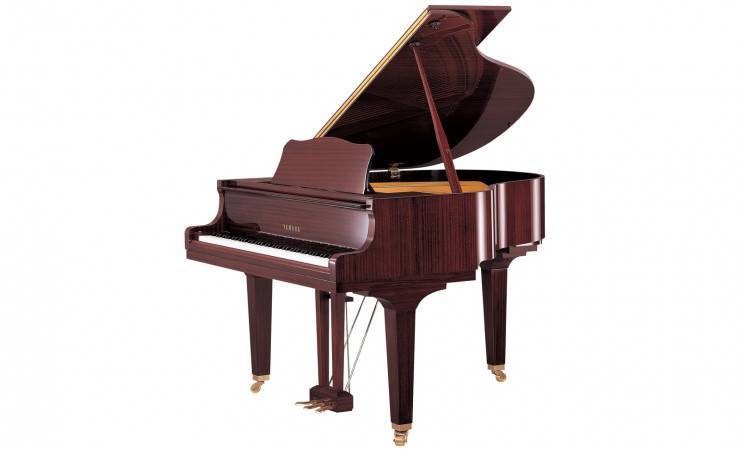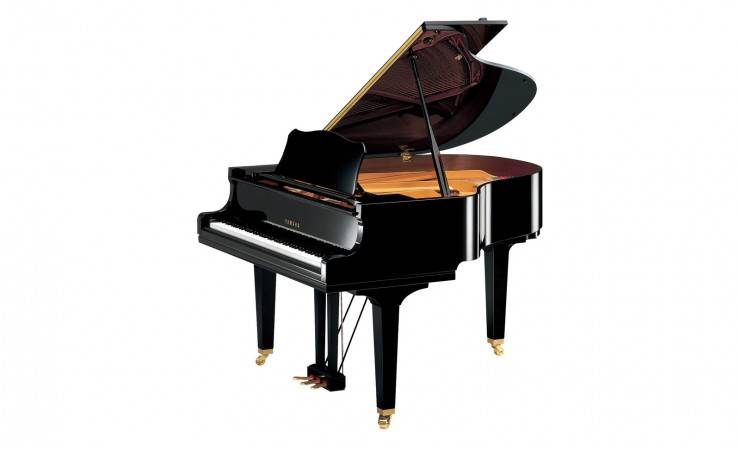 Inspired by the acclaimed C series, the GC1 provides superior performance at an affordable price. Having the full resonant tone only a grand piano can possess, the GC1 achieves this through features such as duplex scaling, an advanced scale design, and a Yamaha balanced action.
(Available Finishes: Polished Ebony, Satin Ebony, Polished Mahogany, Polished White, Satin American Walnut)
The larger instrument provides not only a louder volume, but also superb sound and excellent resonance. Inspired by the acclaimed C series, the GC2 provides superior performance at an
affordable price.
(Available Finishes: Polished Ebony, Satin Ebony, Polished Mahogany, Polished White, Satin American Walnut)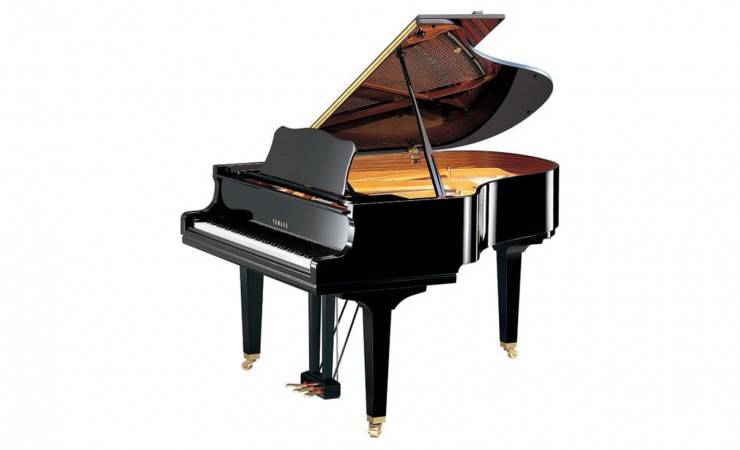 Did You Know?
Every piano Yamaha makes in Grand or Upright is available as a Silent piano!
CX Series
The Most Recorded Piano in History
The Player's Piano
CX series pianos have been redesigned with many of the innovations of Yamaha's flagship CFX Concert Grand in order to give artists a more versatile palette while still maintaining the clear percussive sound that has helped make the C series pianos the most recorded in history.

A Soundboard Above


The soundboard of the CX series arrives at its legacy from Yamaha's flagship CFX Concert Grand. The finest spruce from Yamaha's Kitami Mill in Hokkaido, Japan is expertly shaped using unique crown manufacturing techniques by Yamaha's craftsmen to create the iconic CX series sound.
Advanced V-Pro Frame
Yamaha was the first company to use an advanced Vacuum Shield Mold casting technology called V-Pro to create a stronger, lighter, more durable frame worthy of the greatest grand pianos. Every CX frame is built to Yamaha's exact specifications at their Iwata Forge in Japan.
Refined Hammers
The CX series hammers were redesigned to create an iconic sound with an even greater range of tonal colours and nuances than ever before. The hammers used in the CX series utilize the same felt as the CFX

Concert Grand, giving these pianos bright tonal colours and a finely

nuanced sound.

Specially Crafted Bass Strings and Music Wire


Yamaha's specially crafted bass strings are wound individually by Yamaha artisans to work in harmony with every part of this iconic piano. Revolutionary new music wire in the middle and treble registers offers incredible sustain and harmony.
The CX series pianos are then expertly voiced and regulated by master technicians in Kakegawa, Japan to express every nuance. The end result is a series of instruments that is refined in tone, yet bold in design, the product of a dedication to innovation that allows Yamaha to remain true to its musical heritage. CX Series pianos represent progress that is commensurate with Yamaha's 125th anniversary year - progress that will transform any room in which you play into a concert hall.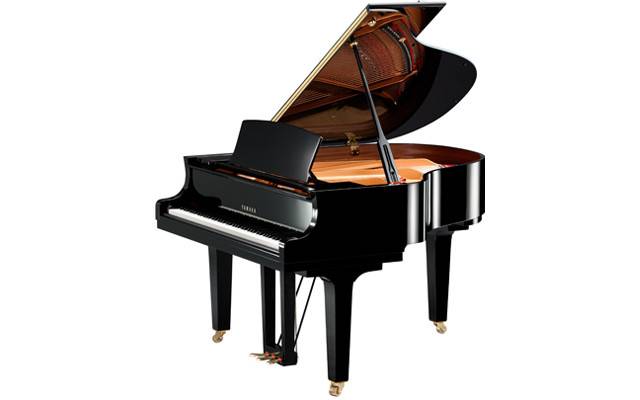 C1X – 5'3"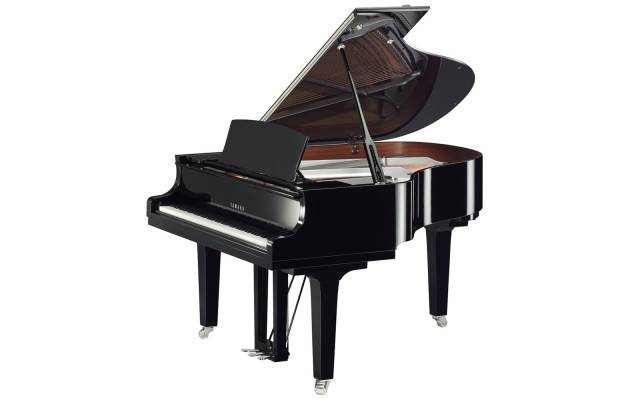 C2X – 5'8"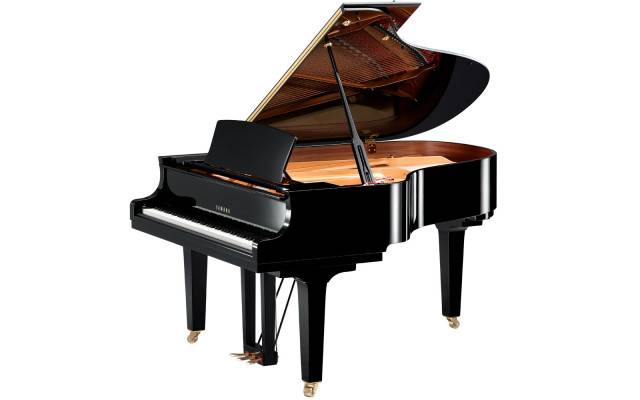 C3X – 6'1"
C5X – 6'7"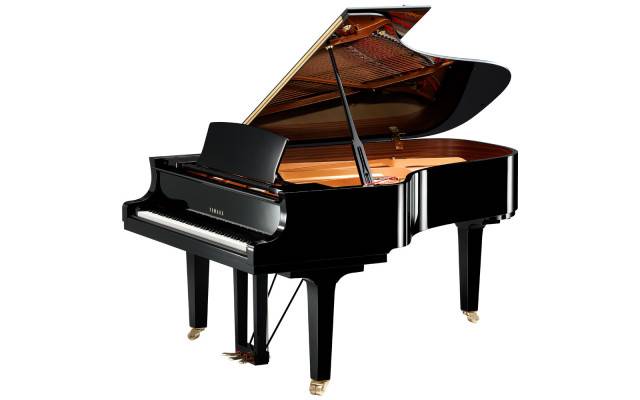 C6X – 7'0"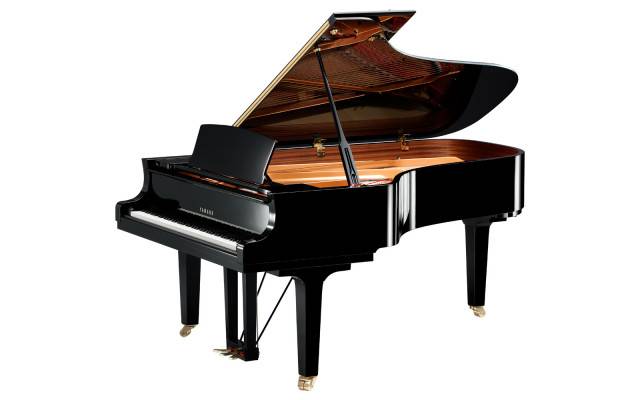 C7X – 7'6"
Some of the most timeless hits have been recorded on a Yamaha C Series piano.
Now this legendary piano has been refined with many of the innovations from Yamaha's flagship CF. The back posts, soundboard, ribs, strings, and hammers have been redesigned for a more delicate attack, rich harmonics, infinite colours, and a beautiful resonance capable of long sustained pianissimo tones and nuances and expressive fortissimo. In the process of refining a legendary piano, the CX series has redefined what a grand piano can be.
Carrying Tradition into the Future
The SX series is made for the stage, giving the artists infinite expressiveness throught he perfect balance of richness, warmth, crispness, and power. At Yamaha, inspiration is born at the crossroads of tradition and innovation. In our SX Series grands, innovation comes in the form of A.R.E.-treated rims and newly designed hammers. These expand the piano's tonal palette, giving warmth and depth. Whether in a conservatory or on a small stage, the SX offers a richly expressive sound that will inspire the player and beguile any audience.
What is A.R.E. (Acoustic Resonance Enhancement)?
Think of a Stradivarius, and you think of a rich, mellow tone that resonates more deeply with every passing year. What if you could bring that same timeless resonance to a concert piano? Yamaha discovered a way. The patented wood maturation process allows precision control of the moisture content in the hand-selected wooden rims of every SX series piano. The result is a warm, intimate tone with a sustained resonance comparable to a vintage instrument.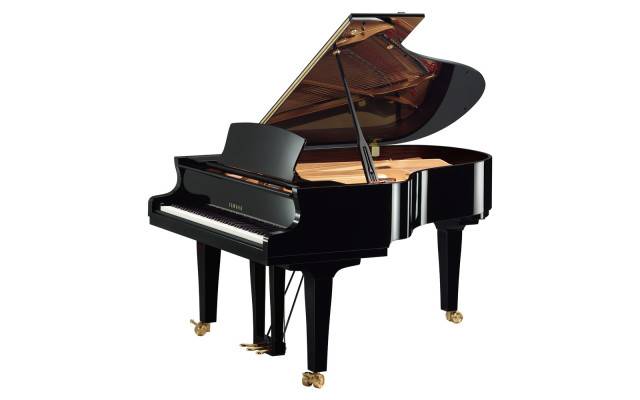 S3X – 6'1"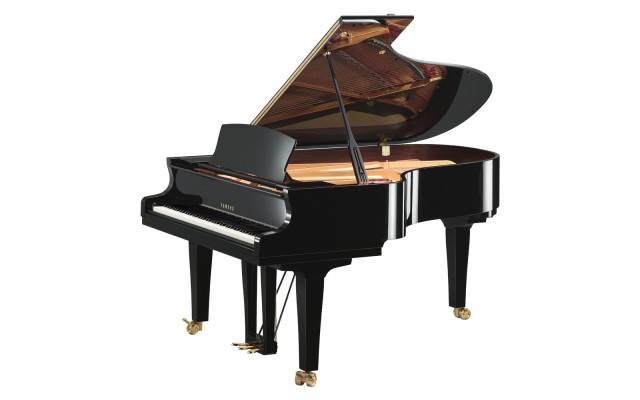 S5X – 6'7"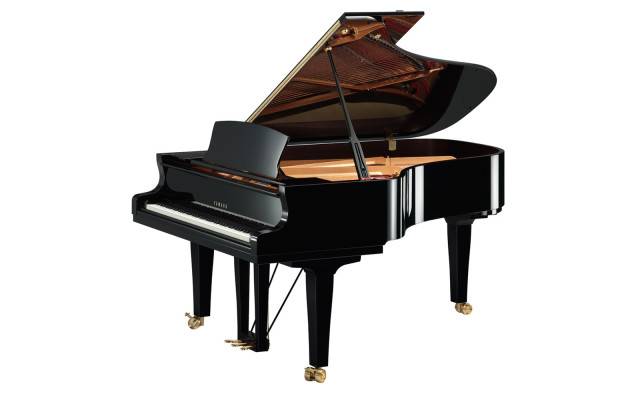 S6X – 7'0"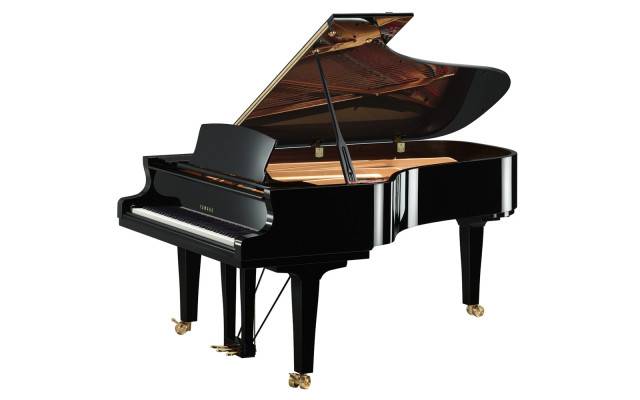 S7X – 7'6"
Handcrafted from the same materials by the same elite artisans, all three models of the CF Series share a beautiful expressiveness and deep tonal presence. The flagship model is the CFX, a full sized 9-foot concert grand piano suitable for the largest of concert halls. Retaining the same outstanding characteristics as the CFX, the 7-foot CF6 is a perfect choice for recital halls, while the 6-foot 3-inch CF4 is excellent for performing at smaller venues and teaching studios.
The CFX is a full sized concert grand piano characterized by a powerful bass, a wide palette of tonal colors, and the ability to create the subtlest musical expression. The sound is rich yet clear in all registers, and can be heard over the sound of a symphony orchestra, even in very large concert halls. The CFX is Yamaha's flagship model, and it marks a new milestone in the history of fine piano manufacturing.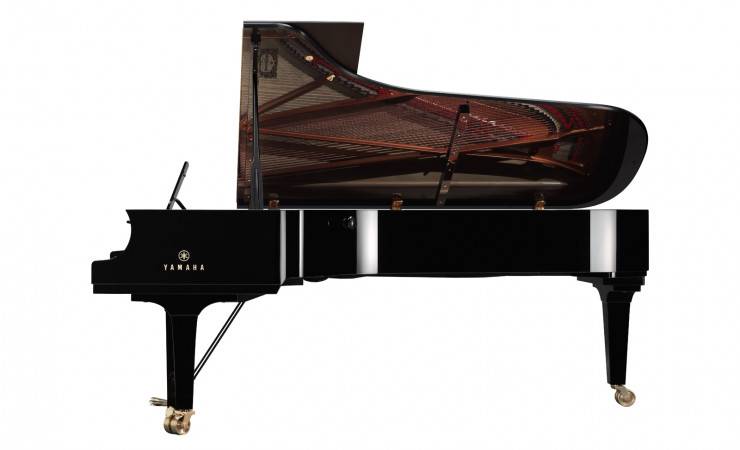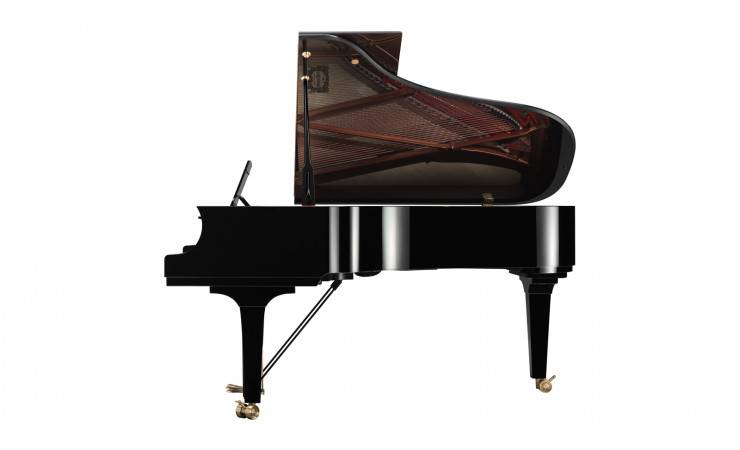 The CF6 has such a big sound, you may mistake it for full-size concert grand. It has an open yet rich tone, and an action which is quick and responsive—a joy to play. All the CF Series pianos are characterized by a wide palette of tonal colors and the ability to create the subtlest expressive nuances. The CF Series pianos can "sing" phrases with a depth of expressiveness
rarely heard.
The CF4 is small enough for a recital hall or teaching studio, but it has a surprisingly big sound. Each piano is crafted entirely by hand for a precise response that brings depth, nuance, and and endless range of colours to the player's tonal palette. It is simply a superb instrument.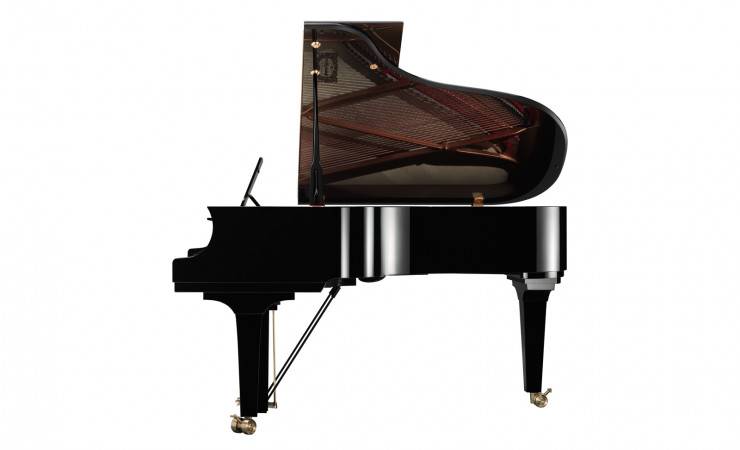 Contact us for all your musical needs!
Let us help find the right piano for you!