Edmonton Music Classes Open to Anyone Who Wants to Learn - Come Join Us!
We Offer a Variety of Options to Help Find the Right Class for You.
No matter your age or skill level, music is a great way to express yourself and connect with others. At Amadeus Music, we offer a variety of music lessons in Edmonton that are perfect for beginners or those looking to improve their skills. From the Yamaha Music Education system and private piano or guitar lessons to something a little more out of the ordinary, we have something for everyone.
Contact us or call us at 780-489-0289 if you have questions or would like to enroll. We can't wait to make beautiful music with you and help you along your journey to musical enlightenment!
"Music can change the world because it can change people."

– Bono (U2)
Are you looking for Yamaha music lessons in Edmonton?
Look no further than our authorized Yamaha school!
Amadeus Music specializes in group music lessons starting at age two and going up to age 10. The globally proven Yamaha Music Education System Curriculum includes various activities, including basic musicianship skills, singing, keyboard playing, sight playing, ensemble work, music composition, etc. Our experienced Yamaha music teachers make learning fun and enjoyable for everyone! We offer a fun and supportive environment to learn music. Yamaha Music Education System courses are specifically designed for group learning, and the Yamaha Group Lessons are the perfect way to get started! With experienced instructors and a focus on teamwork, you'll be making beautiful music in no time. So gather your friends and join us at the Yamaha Music School today! We can't wait to make music with you.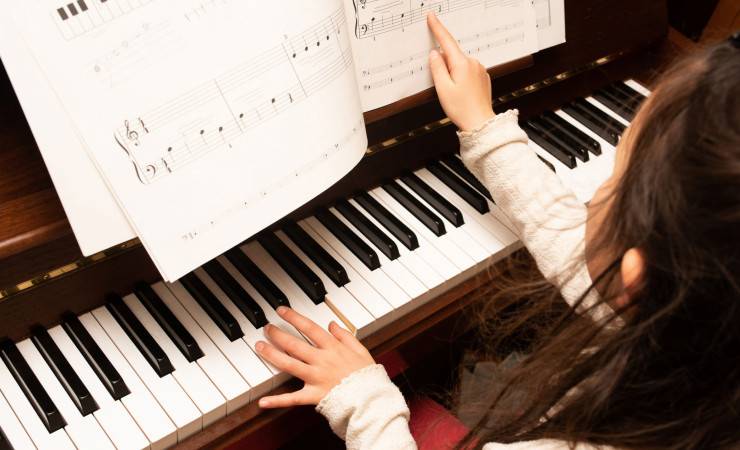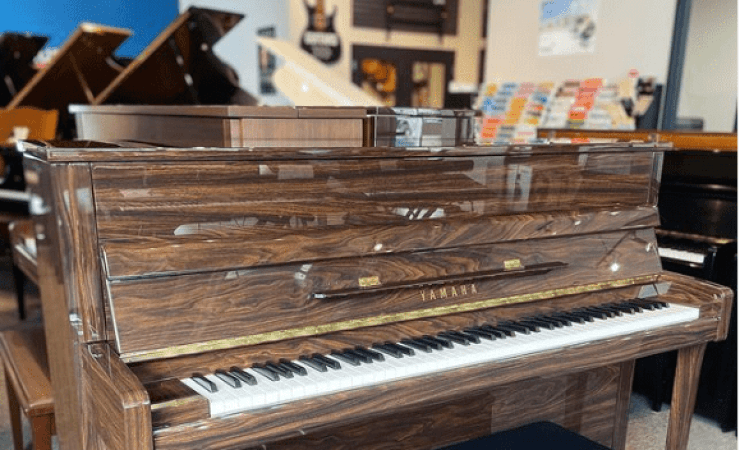 Private Piano Lessons
Classes for Age 8 to Adult
Contact Us Today for the Gift of Music.
Our private piano lessons cater to all sorts of learning styles. So whether you or your little one want to learn the classics or play by ear, we can help you achieve your musical goals. Our experienced instructors will work with you or your child to determine the best way for you to learn, and they'll tailor their teaching methods to fit those needs. In addition, our sessions are always creative and engaging, so you are not only guaranteed to learn, but you'll also have fun while doing so! So if you're looking for a fun and exciting way to learn the piano, look no further than our private lessons!
Private Guitar Lessons
Play Guitar like Your Favourite Rock Star
Have you ever dreamed of playing guitar like your favourite rock star? Or maybe you want to be able to play a few chords around the campfire. We can help make your dreams a reality with our private guitar lessons. Our experienced and professional instructors will tailor each class to your individual goals and skill level. So whether you're a beginner or a more experienced player, we'll help you take your skills to the next level. So what are you waiting for? Sign up today and let us help you learn to play the guitar!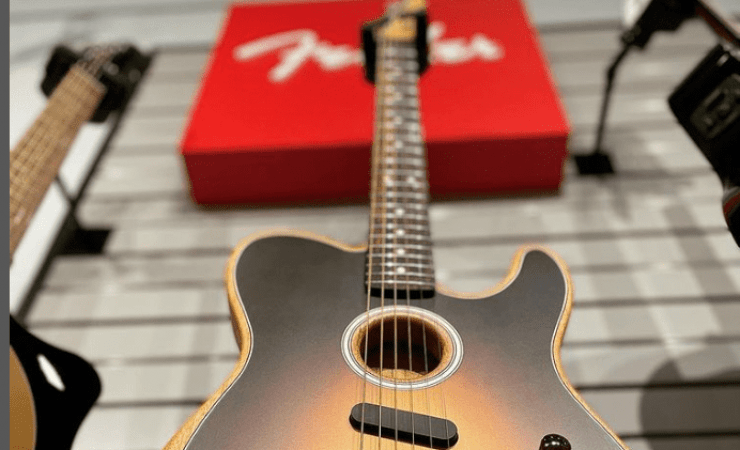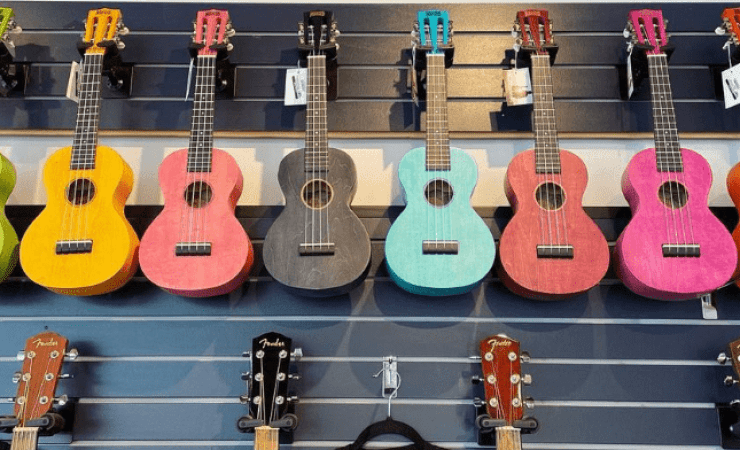 Other Specialty Instruments
Looking For Something New and Different?
If you're looking for something new and different, our Ukulele classes, Accordion classes, or Banjo classes may be just what you're looking for! We're sure you'll find something to love in one of our classes. Our ukulele classes are perfect for those who want to learn a new instrument or brush up on their skills. We offer classes for all skill levels, so whether you're a beginner or a seasoned player, we've got you covered. And if you're looking for a challenge, our accordion classes might be just what you're looking for. Finally, our banjo classes are another excellent option for those who want to learn new skills. So contact us to learn more and sign up for a class today!
We Can Help You Find the Right Class
We Offer a Variety of Options to Help You Find the Right Class for You.